PROFESSIONAL SUPER DELUXE ELECTRIC PENIS PUMP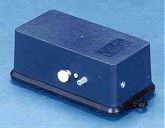 Advanced technology and state of the art Electric Vacuum Pump designed for maximum Penis Enlargement. Although all of our hand pumps provide the correct vacuum for Penis Enlargement, the electric model offers the convenience of a continuous and even flow of vacuum and eliminates hand pumping.
Known for its regulated power and reliability in many commercial applications this pump has replaced pumps costing twice as much. This pump is used successfully in laboratory and medical applications. Many of our customers use the electric model for masturbation because of the pulsation sensations.
Why pay $400.00 or more for a motor, cylinder and assembly? Models costing this much may be overpowered, to large, require a vacuum gauge and not suitable for personal use or penis enlargement. Order the Dr. Bross Professional Electric Vacuum Pump custom designed for Penis Enlargement. You can have the Dr. Bross Professional Electric Vacuum Pump and save over 50% direct from the manufacturer for only $199.95. Our pumps are the perfect combination of old world craftsmanship and the latest in modern technology.
Included with the electric pump.
Professional flexible rubber vacuum tubing that will never crack.
6 feet of heavy duty electrical cord.
Clear penis cylinder is included with a port for easy on/off operation and removable for cleaning.
Safety enclosed with no exposure to moving parts or wires.
Meets all U.L. and cU.L.electrical standards.
Plus all the items included free with all Dr. Bross Penis Enlargement Pumps.
No complicated assembly or assembly charge. The Dr. Bross Professional Electric Vacuum Pump Electric Pump comes assembled with penis enlargement instructions and is ready for use. The Dr. Bross Professional Electric Penis Enlargement Pump is very quiet (built-in noise suppression chambers) dependable, compact, lightweight and includes a lifetime guarantee. We will replace or repair the pump if not operational due to a manufacturers defect anytime for a nominal $15.00 shipping and handling charge
Item #: HKP
Price: $199.95