DVD The Pleasure Principal Starring Jon West. Only $14.95 with any order.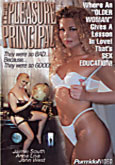 Jon West Reaches 91/2 Inches With The Dr. Bross Penis Enlargement System.

Let us help you bring a new vibrant sex life into your partnership. Use this video as a tool to help you and your partner learn best how to stimulate each other. You'll be able to discuss what you find most satisfying and helpful in a sexual way. As an erotic educator, Anna Lisa, has a lifetime of carnal concepts to teach through scorching sexual performances that leave little to the imagination.
Item #: F73
Price: $14.95




Maximum-XE Pills For Penis Enlargement #1 Rated Pill
Enlarge Quick Lube For Penis Enlargement #1 Rated Lube
Penis Pumps For Penis Enlargement
Photos, Descriptions and Ordering Information
Special Offer! Maximum-XE Pills with Free Penis Enlargement Pump
Special Offer! Enlarge Quick Lube with Free Penis Enlargement Pump
Special Offer! Trigger Penis Pump, Enlarge Quick Lube and Maximum-XE Pills
Super Sex Formulas
For Men & Women
The Truth About Enlargement Advertising
Penis Anatomy
Help With Impotence
Ordering Info - Security - Privacy - Guarantee
Terms of Use
TRACK YOUR ORDER
Shipping & Packing Info